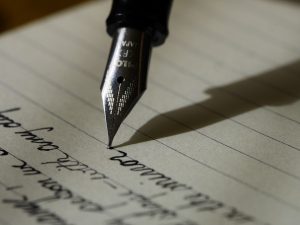 Are looking for ways to make money online? Do you want to get paid writing political articles? If you're a news junky who's up-to-date with what's happening in the government, then you could write to get paid.
Yes, that's right. You can get paid writing about your political opinions, views, as well as about lives that had been highly affected by the government and its ongoing politics. Here is a list of political writing avenues that you can check out to start your political writing career. Take note that these sites have specific guidelines that you will need to comply with if you want to be successful.
The National Review
You can write for National Review, it is among the senior magazines that feature political news and various commentary pieces on not just political views but also on social and cultural affairs.  You can send in your pitch to be considered. Send it to Pitch Senior Editor, Richard Brookhiser. It is best to navigate the website to have a glimpse of how news and political articles were written. Also, we suggest that you read the Magazine's Credenda first.
New Statesman
Write for the New Statesman, a political magazine based in the United Kingdom. The magazine had been covering political news and issues throughout the world for more than a hundred years. Follow them on Twitter so that you get a good idea of what the topics they cover before sending a pitch. Send your pitch to editors: George Eaton and Julia Rampen
"Timely, well-written contributions that bring a new angle to topics within the New Statesman's remit," says editor Jason Cowley. "Make sure you're familiar with the website and what we cover before pitching – following us on Twitter is a good way of doing this."
The Atlantic
The Atlantic Magazine covers news and political reviews. They also cover various reviews on business, technology, and culture. They accept diverse writing of political life from both national and international political perspective. Aside from political writing, they also accept freelance writing from new writers. Go through the magazine. Inquire about how to pitch an idea before sending any pitch in the future.